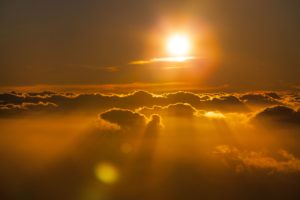 CELESTIAL is a contemporary orchestral music project featuring songs, soundscapes and the spoken word. It is inspired by, and features the childhood poems of the late Johnnie Douglas-Pennant.
I'm hoping to raise £15,000 to cover the cost of a professional orchestral recording.
A 40-piece orchestra will record during two 3 hour sessions at a London studio.
Johnnie Douglas-Pennant
Surmounting dyslexia and dyspraxia and aged only 7, Johnnie wrote movingly about nature, the sky, clouds and the death of his sister from Cystic Fibrosis.
Johnnie's promising future was tragically cut short in 2004 when, aged 17 he died in a drowning accident. Following his death his family published his writings and words in Johnnie's Poems:
I first heard Johnnie's poems on the radio and they had a profound effect on me. I love them because they're a child's honest, unconstrained view of the fragile beauty of our world.
Songs and poems
Following a commission in 2014 I set some of Johnnie's poems to music and have since developed a full orchestral arrangement.
Actor, Michael Sheen has recorded all the poems.
Other contributors include legendary Yes guitarist, Steve Howe…
Sing on the recording!
I am very excited about the idea of creating a global choir – a chance for you to record alongside some of the most talented artists in the world. All you need is a mobile phone or recording device. I'll send you an mp3 melody and backing track and you can record yourself singing a (very simple) melody. Your contribution will bring depth and scale to the recording.
Anyone can do this, and I want the whole world to sing on this recording! I have some wonderful melodies (if I say so myself!) that need lots of different voices to bring them alive.
So please join me and help to ensure that the words of Johnnie Douglas-Pennant live forever.
Thanks,
Paul