I've just completed an epic recording and mixing session for Celestial. It all started last Friday when international virtuoso violinist, Jonathan Hill came to my studio in Cornwall armed with £1.5m of violins, violas and contra violas. Over the next 8 hours Jonathan multitracked his instruments to crea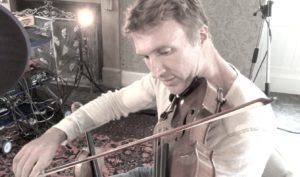 te a one-man string section. I varied the microphone position for each take and Jonathan adjusted both the instrument and performance style. I spent the next 3 days editing and mixing. Here's the result:
https://soundcloud.com/pkj-music-ltd/celestial-suite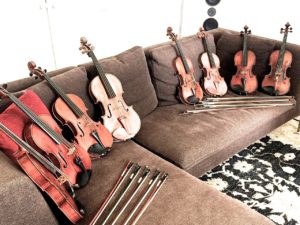 This is the closest realisation yet to my vision for the sound for Celestial and I'm so pleased with the depth of sound and feeling. Jonathan's playing is wonderful.
The day was filmed by TET (David, Jack and Will Mercer)
I can't wait to record the project in full.
The Kickstarter campaign is 46% funded and I'm so touched by everyone who has pledged their support. There are 7 days to go and I'm confident it will be successful: https://www.kickstarter.com/projects/1696710068/celestial-songs-and-music-with-poems-read-by-micha
This has been an amazing journey.
Paul